It's time to give your skin the spa-like treatment it deserves with our naturally scented botanical products! Enjoy softer and smoother skin.
Nourish, hydrate, and revitalise your skin, with our naturally scented botanical products to make a positive difference in how you look and feel, all of our products are handmade in small batches in Gateshead the North East of England, using high quality ingredients.
Say goodbye to dryness or itchiness & hello to soft glowing skin, Feel the awesome difference today.
Choose your aromatic journey to soothe away the worries of everyday life.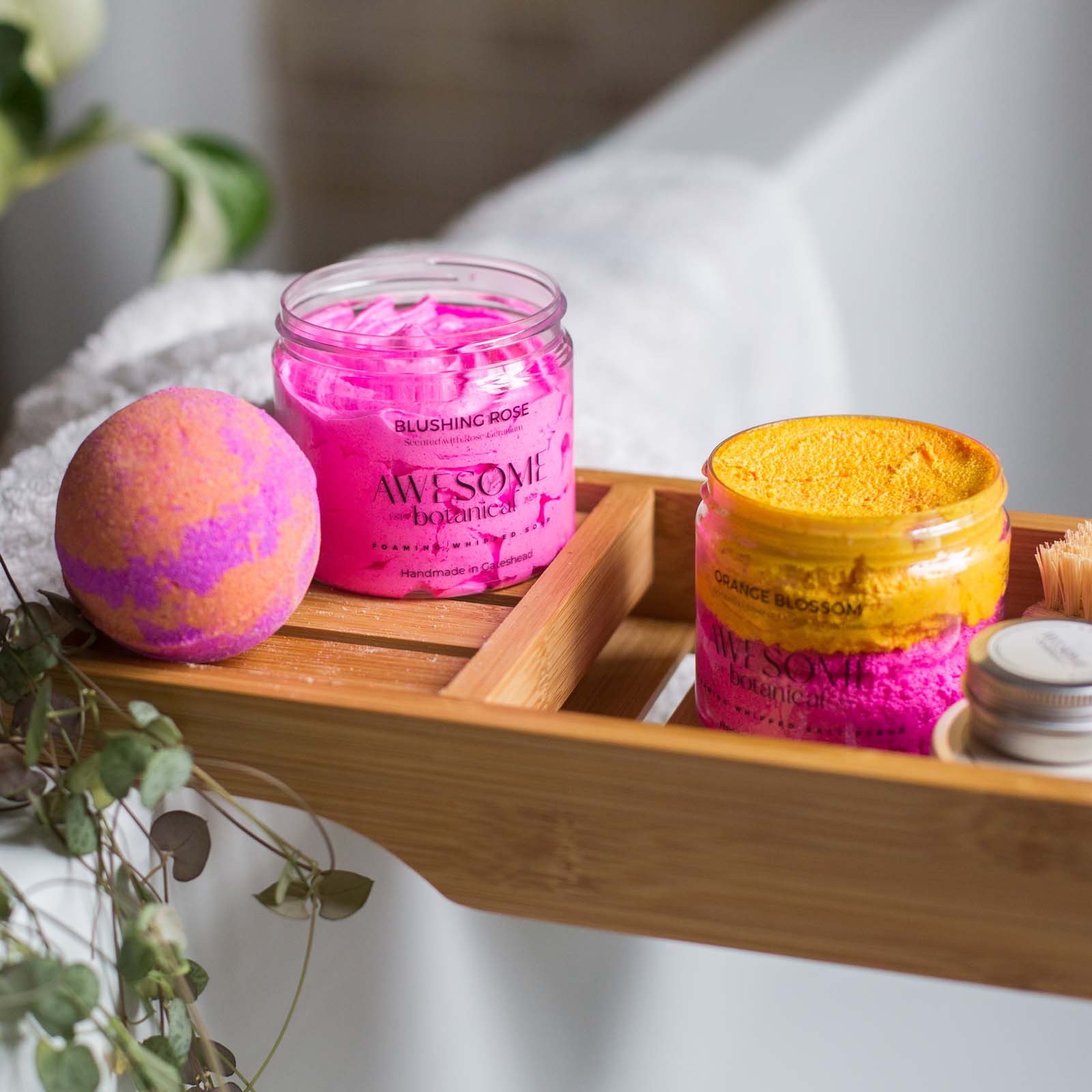 Restore Collection
The perfect scent for those who want to restore their inner peace. With aromas such as Rose Geranium, Sweet Orange & patchouli. Our Restore collection will transport you back to the tranquil smells at the spa.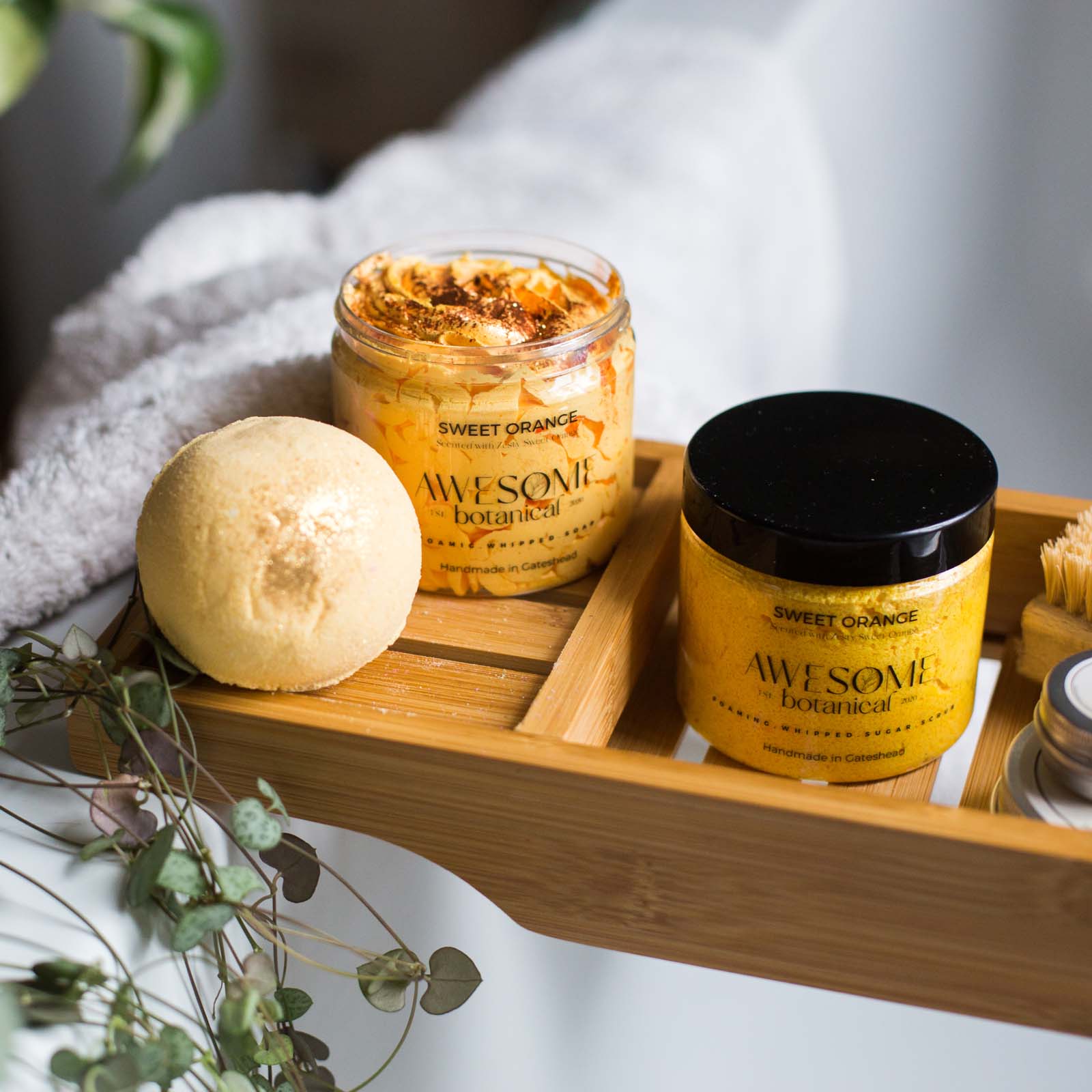 Energise Collection
Refresh & enegise your senses with our Citrus scents, lather up a Sweet Orange whipped soap, inhale the zesty scents as the water runs down your back.
Little Luxury Stocking Fillers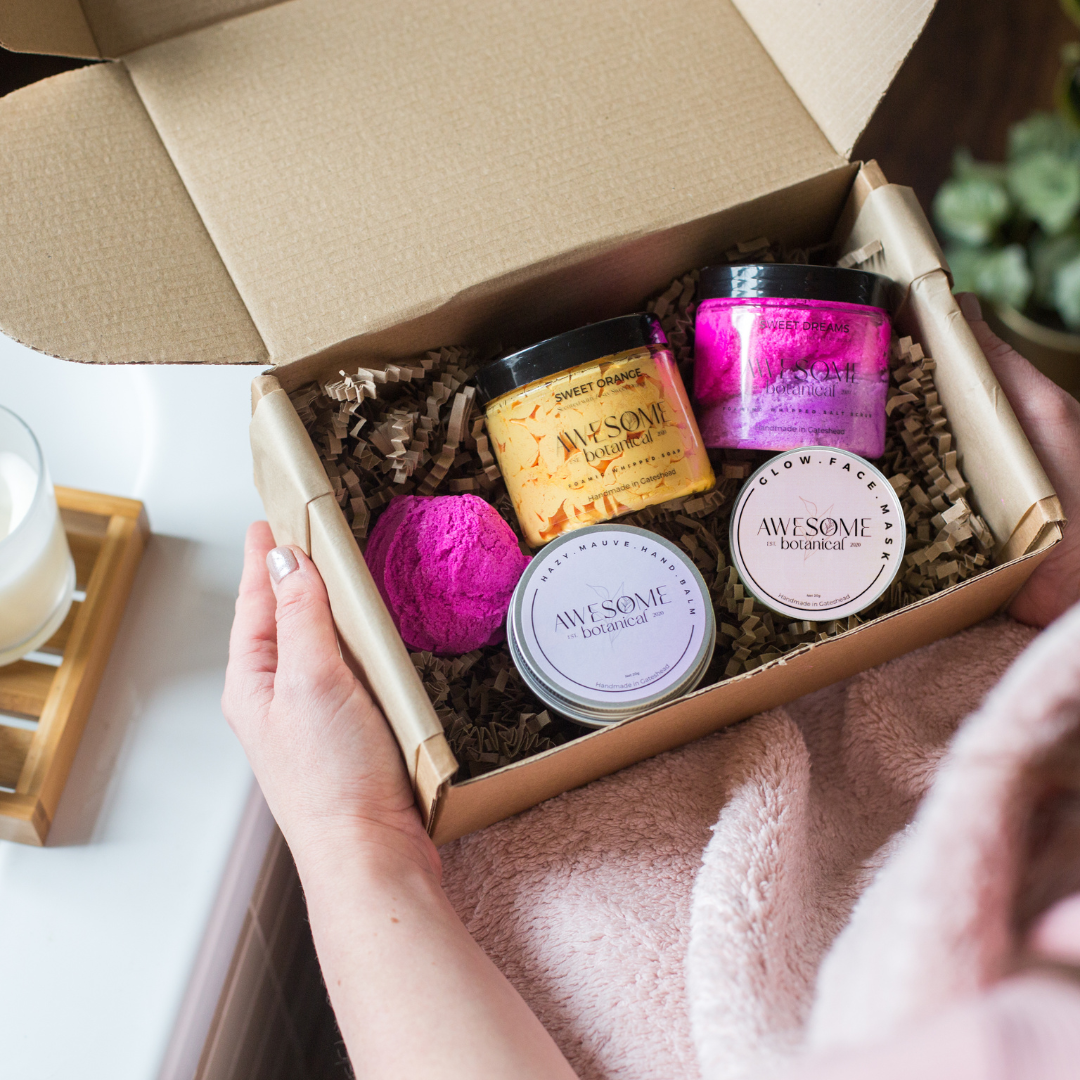 Everyone deserves to be spoiled
Now it's easier than ever with our curated pamper gift sets
Treat someone special (or yourself!) to a luxuriously relaxing experience, from head-to-toe. Whether you're saying 'Happy Birthday', expressing your gratitude or simply congratulating them, we have the perfect selection of spa gifts for all occasions ... and everyone loves being taken care of!
Shop our Awesome GIfts
Meet the founder & creator
The Awesome Botanical Story
Hello if we haven't met before, I am Natalie founder of Awesome Botanical and maker of Holistic Selfcare products to restore, energise & calm.
The story starts at the dining room table in 2020, I had nothing but a passion and a dream to create the most Awesome selfcare products. By 2021 I had produced 9000 hand balms for an NHS corporate order, and in 2022 I met Theo Phaphitis after winning his Small Business Sunday Awards in September 2021.
My AWESOME mission is to encourage you to take the self-care time you deserve, to be kind to yourself, and take 20mins out of your day to calm your mind...
Find out more about our awesome journey
where we have featured in the press
Lathers brillanty & smells wonderful
Whipped Soaps that won't dry your skin out
"I ordered one of these whipped soaps about a week or two ago and can i just say, it is absolutely amazing. My skin doesnt feel dried out like the other soaps made my skin feel.
The scent is amazing and will 100% will be getting these as gifts for friends and family.
Thank u so much for creating such an amazing product 🥰"
- C.W
Let customers speak for us