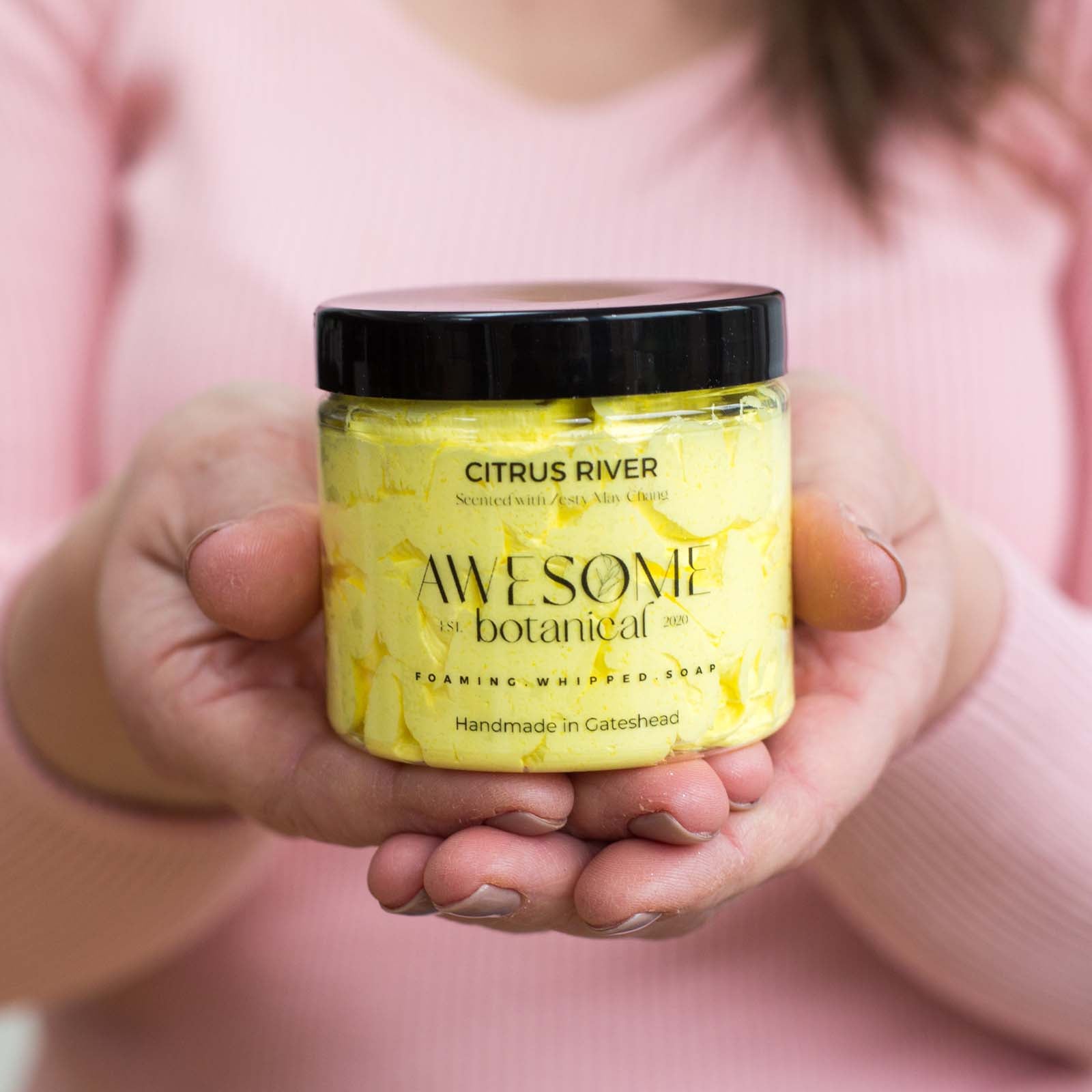 Citrus River Whipped Soap
Our Fluffy Foamy Whipped soaps are packed of Full Citrus May Chang Essential Oil a Lemon Citrus Scent. It brings a refreshing and uplifting feeling to your bath or shower. With added Apricot Kernal oil an extra moisture boost to your skin they are, also perfect for also using as a Shaving Cream.
Share
Perfect
Love this soap, fantastic smell, fantastic lather. I take it on holiday
Yummy!
Great smell and a little goes a long way!
Zesty
First time I discovered this soap was at The Living North Christmas show. Have since reordered from the website. If you like fresh, zesty soaps I can highly recommend the smell is amazing and love fact a small amount creates a lot of lather !