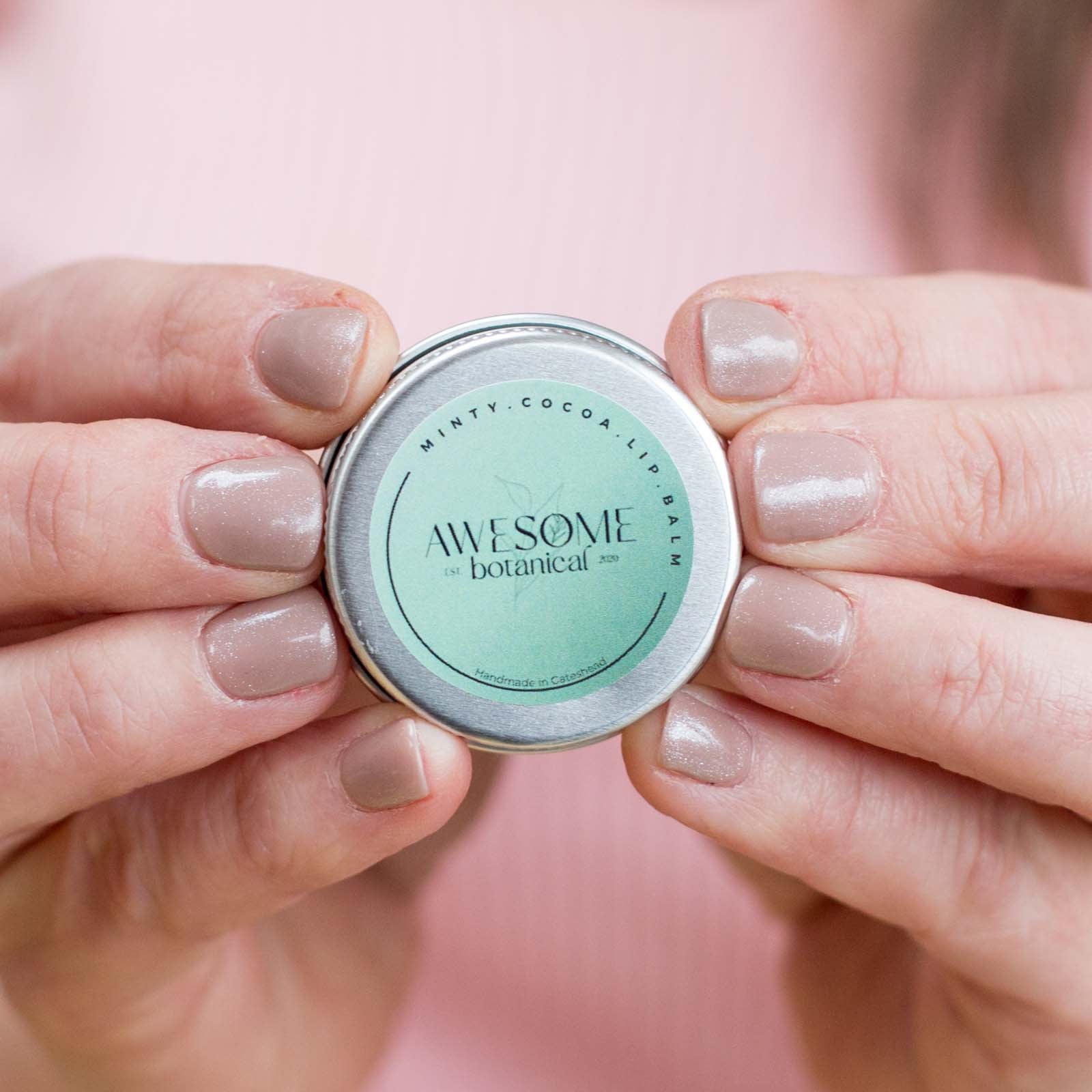 Minty Cocoa Natural Lip Balm
Natural Lip Balm - Minty Cocoa
Get your Lips Kissable ready with our Minty Cocoa Natural Lip Balm
Are your lips feeling a little dry and chapped? Our Natural Minty Cocoa Lip Balms is packed full of skin loving natural ingredients. 
Scented with Peppermint Essential Oil our Minty Cooca Lip Balm will leave your lips feeling tingly. The Cooca scent comes from the Un-refined natural cocoa butter which is used in our Minty Cocoa Natural Lip Balm
Awesome Botanical Minty Cocoa Natural Lip Balm is the one product you will want to keep in your handbag. 

Enriched with deeply moisitrusing Mango Butter
Intense Hydration for Dry Chapped Lips
Beeswax is Rich in Vitamin A can help with exfoliation & rejuvenation of the lips appearance. 
Peppermint scent will leave a tingle to your lips 
Un-refined cocoa butter to give the overall scent of Mint Chocolate
What size is the Minty Cocoa Natural Lip Balm?
Our Natural Lip Balm comes in 10ml recyclable aluminum tin weighing net 10g. 
What is the full list of Ingriendents in the Minty Cocoa Natural Lip Balm?
Prunus Armenica Kernal Oil, Cera Alba, Theobroma Caco Seed Butter, Mangifera
Indica Seed Oil, Mentha Piperita, Limonene, Tocopherol Helianthus Annuus Seed Oil.
Share