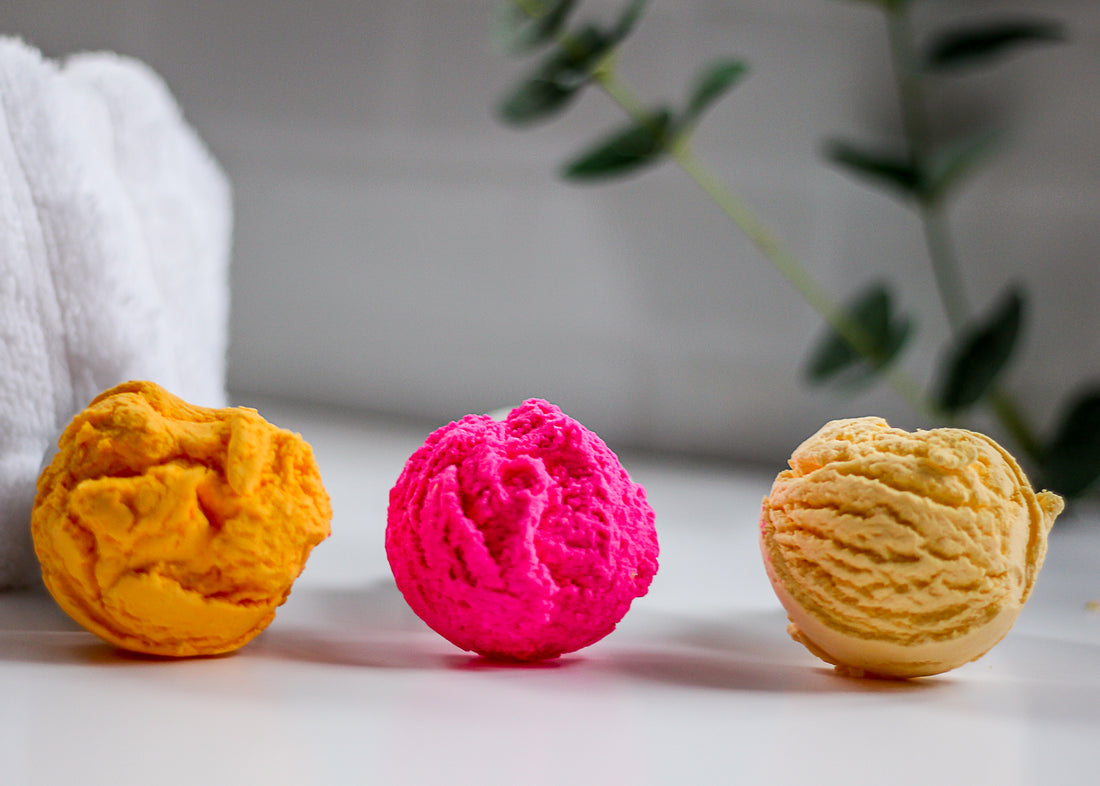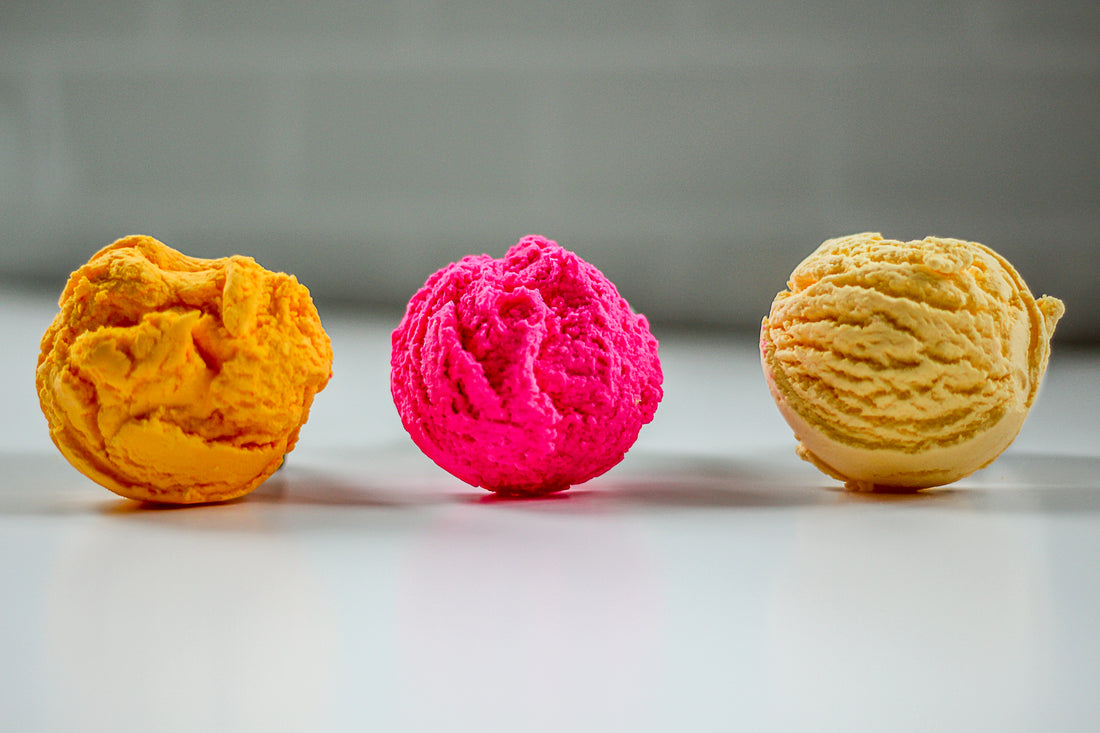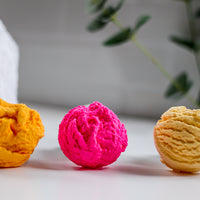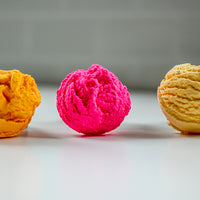 Trio of Bubble Scoops give a whole new meaning to a luxurious bath for the eco conscious person who would like to experience bubbles without the use of plastic. 
In this trio of bubble scoops collection you will receive
1 x Citrus River Bubble Scoop gives you a sense of been transported back to your childhood or bathing in a bath of Lemon Sherbet! 
1 x Blushing Rose Bubble Scoop releasing Rose Geranium Essential Oil into the bath, filling the air with a serene aroma. A wonderful Blushing rose bubble scoop to use before bedtime as you wind down from your day, inhaling the sweet & floral and rosy notes.
1 x Sweet Orange Bubble Scoop  packed full of Essential Oil to give its amazing fresh Orange scent it is perfect for lifting your mood and clearing out your mind, giving that Happy Pick me up Feeling
How do I use the Trio of Bubble Scoops?
To use our Brand New Trio of Bubble Scoop,  simply crumble it under the tap whilst the bath is running. The release of the  Essential Oil will fill the bathroom with an energizing scent. You will exit the bath with a feeling of been awoken. We recommend using the whole scoop for Maximum Bubbles!
What is the Trio of  Bubble Scoop Packaged in?
Our Bubble Scoops are packaged in 100% home compostable bag, 
What are the ingredients of the Trio of Bubble Sccop?
Citrus River - Sodium Bicarbonate, Cocamidopropyl Betaine, Potassium Bitartrate, Sodium Lauryl Sulfoacetate, Ricinus Communis (Castor) Seed Oil ,Litsea Cubeba Fruit Oil, Glycerin CI 19140. Allergens - Citral, Citronellol, Geraniol, Limonene , Linalool
Blushing Rose -Sodium Bicarbonate, Cocamidopropyl Betaine, Potassium
Bitartrate, Sodium Lauryl Sulfoacetate, Ricinus Communis (Castor) Seed Oil , Pelargonium Graveolens Flower Oil, Glycerin, CI 45100, Allergens - Citral, Citronellol, Geraniol, Limonene, Linalool
Sweet Orange - Sodium Bicarbonate, Cocamidopropyl Betaine, Potassium
Bitartrate, Sodium Lauryl Sulfoacetate, Ricinus Communis (Castor) Seed Oil ,
Citrus Aurantium Dulcis Oil, Glycerin,CI 45100, CI 45100 /42090