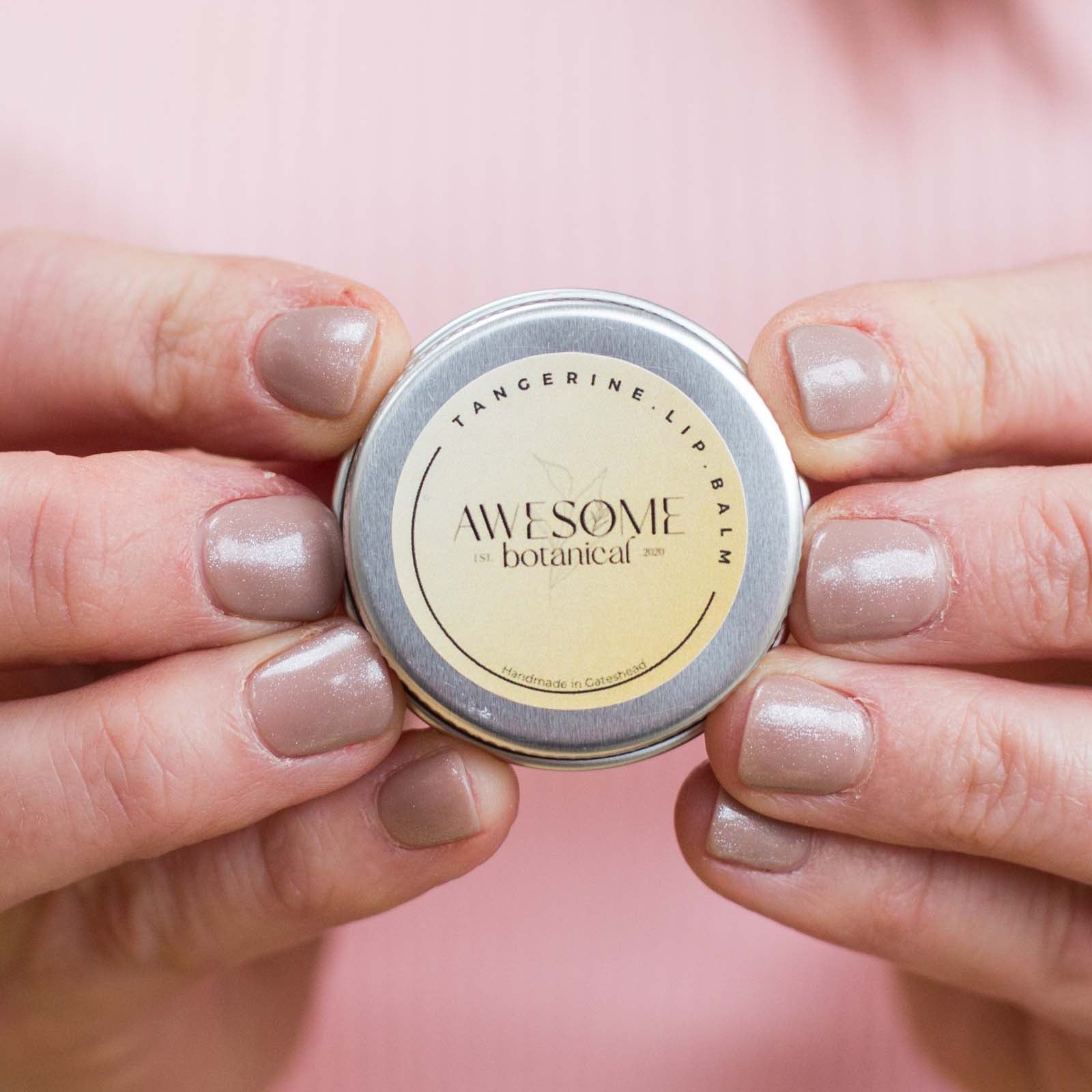 Tangerine- Bees Wax Lip Balm
Bees Wax Lip Balm - Tangerine
Would you love to pucker up with Baby Soft Lips? Are you wondering what the best dry lips treatment is?
Our Natural Bees Wax Tangerine Lip Balm is packed full of deeply moisturising natural Ingredients to give your dry lips a burst of intense hydration. 

Containing Mango Butter which is deeply moisturising & Cocoa Butter is a natural emollient,  ensuring that your lips receive an intense burst of moisture with a subtle scent of Tangerine. 
Awesome Botanical Bee's Wax Tangerine Lip Balm is the one product you will want to keep by your desk in your workplace. 
Nourishing Mango Butter 
Intense Hydration for very dry lips
Beeswax is Rich in Vitamin A contains a natural emulsifier to help your lips retain moisture. 
Tangerine Essential Oil for a subtle orange scent
What size is the 
Tangerine Bee's Wax Lip Balm?
Our Bess Wax Lip Balm comes in 10ml recyclable aluminium tin weighing net 10g.  
What is the full list of Ingredients in the Tangerine Bee's Wax Lip Balm?
Prunus Armenica Kernal Oil, Cera Alba, Theobroma Caco Seed Butter, Mangifera
Indica Seed Oil, Citrus Reticulata Peel Oil, Limonene, Tocopherol Helianthus Annuus Seed Oil.
Share